Acupuncture treatments
Do you go to bed with pain, and wake up in the morning with the same pain?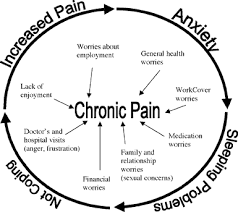 Maybe you are experiencing pain in your neck and shoulders.
Maybe there is pain in your back, knees or hips
Maybe you have had a re-occurrence of sciatica.
At any rate, the pain is exhausting, it is preventing you from doing what you want to do and you are tired of it.
Have you tried other therapies?  Did you get the desired results you needed?
The style of acupuncture treatments you will receive from me is virtually pain free. Your treatment will finish with massage and often includes stretching advise and body work.
Many people have been cured of their sciatica pain after a couple of treatments, even if they have had the pain for years.
Neck, back and shoulder pain is gone.  Clients even find their posture improves and they feel taller.
Acupuncture is covered by Extended Health Care Plans, why not give acupuncture a try!  You have absolutely nothing to lose and everything to gain.
These sessions can be used as active therapy sessions or as a maintenance package.During your treatment, I focus on you, I don't treat multiple people at one time, and I ensure your time in treatment is a quiet and deeply relaxing experience.
Call today to discuss how I can help you.
Client Review
Doreen, I just wanted to let you know how successful the treatment you did for me was.  I feel like a different person since you spent that hour with me.  My arm and shoulders are causing me much less pain now, I have better movement and the pain is no longer waking me up in the middle of the night.  Also, my shoulders which have been uneven for years are much more even now.  I can't believe that one hour could make such a difference.  I look forward to our next session, but I just wanted to thank you so much for helping me.  That was the best hour I have spent in years.

Thank you.  J Duncan. Burnaby.
What to expect during for treatment
Doreen will have you fill out a confidential client intake sheet that captures your contact information along with questions pertinent to your health issue. She also captures details of your lifestyle to understand your present condition, but to also any underlying imbalances.  She like to use a whole body approach in her treatments.
Based on the Assessment, Doreen will explain her treatment protocol to you allowing for  questions or concerns.  If this is your first acupuncture experience, you may be wondering what acupuncture feels like.  Acupuncture does not hurt, although you may feel a very slight insertion.  Many points are completely free of any sensations at all.
Acupuncture needles, the size of a single strand of hair, are placed at various locations on your body.  She will allow for you to have a rest time for about 20 a 30 minutes.  She will re-enter the treatment room to adjust the needles and quietly exit again.  After the needles are removed, Doreen takes the time to massage the area and may incorporate other treatment modalities such as  cupping, trigger point release and manual traction.
Once the treatment is complete, you will be pleasantly surprised to feel a deep sense of relaxation and well being.
Depending on the severity of your health condition, you may need a succession of a few treatments.  Purchase your series of treatments and save.
Series of 3 Sessions
$219.45 |I'll pay the GST.  Savings of  $11.55

Series of 6 Sessions
$406.35| $45.10 Savings or 10% Off