Your skin looks great, what are you doing?  You can look 5 – 15 years younger with this natural approach.
Are you a professional woman who has considered having Botox, fillers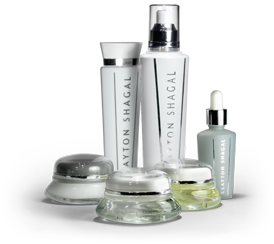 or other "surgical" procedures, but wants to stay Real?  Does the thought of having a surgical face lift give you the willies?  Can't quite get your head into the idea of putting a chemical derived from improperly prepared or rotten meat products into the delicate tissues of your face?
Good for you, Botox is a neuro-toxin, which is a chemical that can affect the function of both developing and mature nerve tissues.  Botox injections only last a few months, therefore you need to repeatedly have the toxin injected.  Over time the injections cause the muscles of your face to become flaccid, limp, and unable to hold its structure.  Once this happens you need to have a surgical facelift where your sagging facial tissues need to be removed and stretched.  Then you start to loose the contours of a naturally appearing face.
Consider this instead.  I have a natural, chemical free solution for you!  Acupuncture has been used for thousands of years on the face to treat stroke paralysis.  The same principles can be used to enhance the natural skin tone, rosy complexion that you are looking for.  Lines, creases and scars can be reduced or eliminated. You can look  5 – 15 years younger.  All with this natural approach!
Needles are NOT used on your face, instead extremely low stimulation of electrical current is gently applied to the skin and underlying muscles of your face.  With repeated treatments, done weekly or bi weekly, for at least 12 sessions you will have a healthier glow, more toned skin and feeling more like yourself.
You're a busy woman, you take care of everyone and everything.  You are strong and have accepted the responsibility to carry the load of success for not only your family, but also your workplace.
Do you find that you are being passed over for promotions?  The female executive must be smart, sexy, and attractive.  Its unfair, but there is a double standard for women.
Is there a wedding coming up you want to look good for, maybe there is a reunion you want to look refreshed for.  Whatever the reason, I can give your face and outlook a boost.
The Anti Aging Solution – Does your outside match the youth in your Heart?
Core treatment of micro-current techniques and application of colour vibrational therapy tones and relaxes facial skin and underlying muscles.
Acu-point stimulation to balance hormones, increase blood flow and energy to your face and body.
Regulate organ function, boost immune system, reduce habitual facial expressions (furrows, crows feet and jowling).
Increase collagen production which fills out those creases and wrinkles.
Therapeutic grade essential oils to relax your body and support your skin.
Facial massage to increase blood flow and relax facial muscles.
Customized products for individual skincare needs.
What to Expect
Notice subtle changes even after the very first session.
Imagine feeling the upward flow of energy in your face and up to your head.
Hear the words.."Your skin looks great, what are you doing?"
Feeling more relaxed and de-stressed than you have in a long time
Improved muscle tone and enhanced collagen production
Increased oxygen, blood and lymph circulation.
Stress and habitual expressions are transformed which gives the face a younger, calmer, relaxed, rejuvenated appearance.
Depending on your lifestyle, age and skin qualities you may need more or less treatments and at different intervals.  For best results, weekly or bi-weekly sessions over a period of 12 sessions is required, although you will notice subtle changes after your first session.
Consider these Savings………….
Initial 90 minute session
Receive an initial 90 minute session $156.00
Purchase a package of three 60 minute sessions (save $16.50)
Each session 60 minutes sells for 118.00.  For 3 sessions $354.00.  I'll pay the GST.  You only pay $336.30
Purchase a package of six 60 minute sessions (save $70.80)
6  session 60 minutes for $708.00 with 10% off. You only pay $637.20
Purchase a package of six 90 minute sessions (save $140.40)
Each session 90 minutes for $936.00 with 15% off. You only pay $795.60. OR  Receive a Clayton Shagal Collagen and Elastin Gel FREE with your purchase.